How Often Should I Clean My Filter?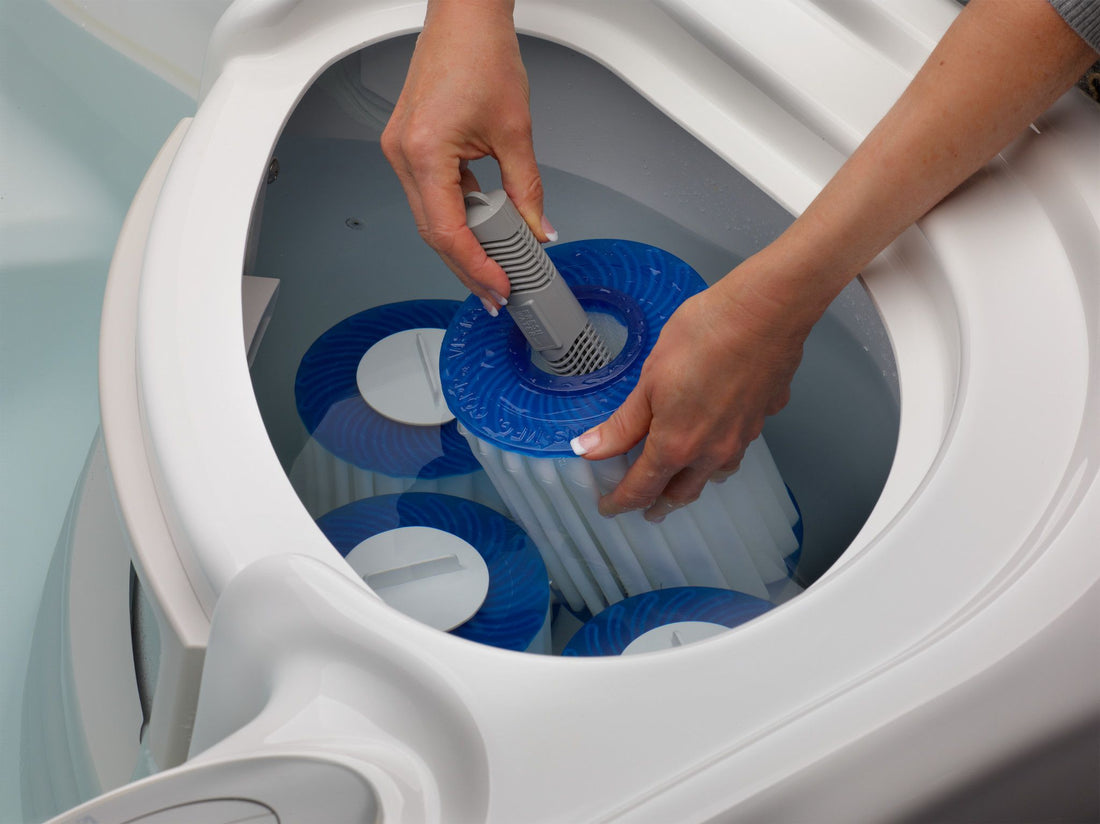 Whether you have a hot tub, pool or swim spa you will rely on proper filtration for sparkling clear water. Do you know when you cleaned or backwashed your filter last? We recommend rinsing hot tub filters once a week and soaking them in a filter cleaner every 4-6 weeks. Pool filters come in two types, sand filters or cartridge filters and it is important to know what your filter manufacturer recommends for regular cleaning. If you have a sand filter it's important that you check the condition of the sand at this time of year. Without proper filtration you can end up in a cloudy and dirty pool/tub in no time.
For answers to other water care issues, check out our Water Care FAQ page here. Or, come see your Water Care Experts at Backyard Leisure for more information on filters and filter care. We are here to help!